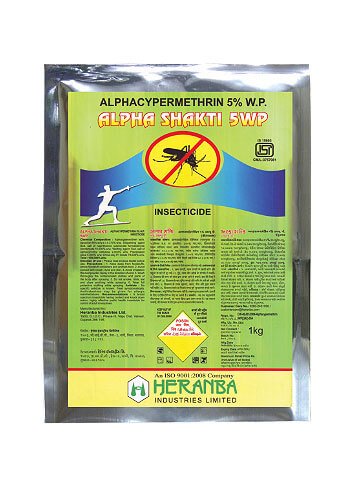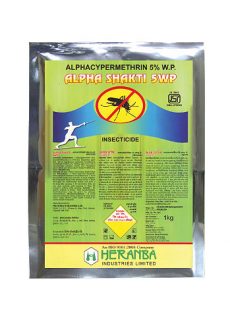 Trade Name :
description :
ALPHA SHAKTI 5WP is a broad spectrum insecticide containing 5% Alpha Cypermenthrin, an highly effective public health insecticide for control of adult mosquito.
FEATURES :
Its control wide range of sucking pest & long resident action.
Certified with BIS (ISI) Mark and WHO Approved.
MODE OF ACTION :
Non-systemic insecticide with contact and stomach action. It also acts on the central and peripheral nervous system in very low doses.
DOSAGE :
Adult Mosquitoes
Double cycle application to be repeated after 3 month
250gms/10 litre of water to cover 500 Sq. meter area.
Single Cycle application
400gms/10 litre of water cover 500 Sq. meter area.
PRESENTATION :