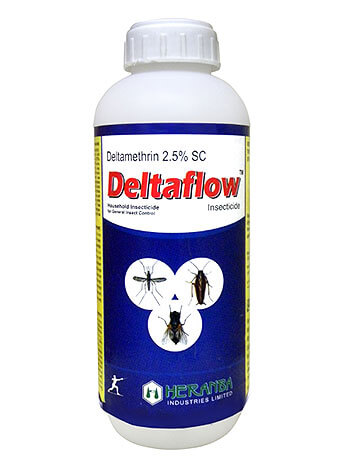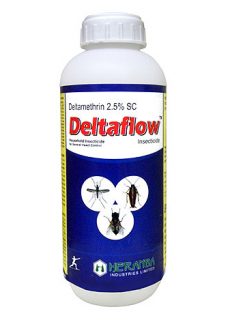 Trade Name :
Description :
Deltaflow is high performance synthetic Pyrethroid used for Indoor
FEATURES :
Is safe to non-target animals and human beings.
Has broad spectrum activity against household pests which are resistant to other conventional insecticides.
Is odorless, non-staining,non-greasy and non-irritant.
Long lasting residual effect.
Cost ef fective due to low dosage.
Certified with WS (ISI) Mark and WHO approved
MODE OF ACTION :
Non systemic insecticides with contact action fast actioning.
DOSAGES:
Surface Treatment
10 ml/lit of water.
Synthetic Net
10 ml/500 ml water for single net
15 ml/750 ml water for double net.
Cotton Net
10 ml/2 litre water for single net
15 ml/3 litre water for double net.
PRESENTATION :100ml, 1 Litre
PRESENTATION :