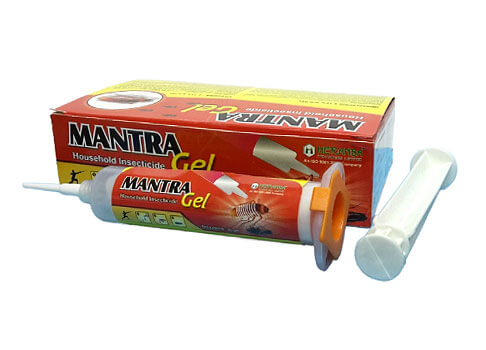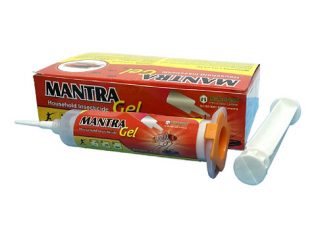 Trade Name :
description :
MANTRA GEL is a new technology product, specific for cockroach control. The unique application method makes it a suitable product for managing cockroaches inn vending machine. MANTRA GEL contains Imidacloprid 2.15% as the active ingredient and food bait matrix which attracts the cockroaches. MANTRA GEL has to be applied by the unique applicator gun and needle. MANTRA GEL has attractant that lures cockroaches ensuring its consumption which kills cockroaches.
MODE OF ACTION :
DOSAGE :
For an effective control, apply 3 to 4 gel spots/sq.cm area and each gel spot with 3-5 min diameter in size. If cockroaches are seen reapply gel. Do not apply gel in areas which are frequently washed.
RECOMMENDATION :
This gel is recommended for effective control of German and American cockroaches in house. Cockroaches are attracted to the gel and after feeding, the cockroaches are killed. Application of gel is convenient for use.
PRESENTATION :