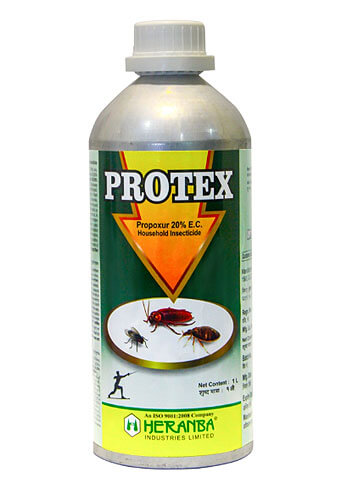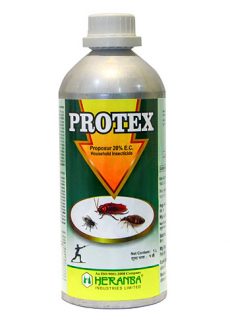 Trade Name :
Description :
PROTEX is a broad spectrum public health and pest control product for controlling Flying Insect- Mosquitoes, Files, Bedbugs, Cockroaches, Fleas, Tricks, Crickets, Woodlice, Mite, Silverfish, Spider, Ants etc.
FEATURES :
Rapid knockdown action
Safe to non-target animal and human beings
Long lasting residual effect.
Highly effectiveness
Very strong flushing action.
Excellent tank mix partner.
MODE OF ACTION :
Non-systematic insecticide with contact and stomach action.
DOSAGE :
25-40ml of Protex is to be diluted in one litre of water and sprayed at the rate of 50 ml solution per sqmt.
PRESENTATION :
1 litre, 5 litre, 20 ltr and 200 Ltr.