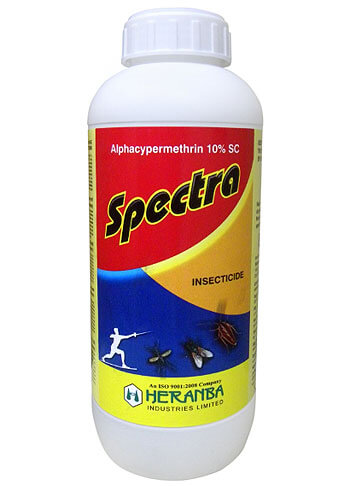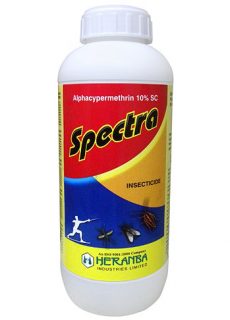 Trade Name :
description :
SPECTRA provides control over mosquitoes, houseflies and cockroaches for a long period of time. It is widely used in various areas such as institutional premises, residential buildings and domestic settings. Further it can also find its application in hospitals, kitchens, restaurants and food processing & food storage areas.
FEATURES :
Has long residual action.
Is cost effective insecticide.
Odorless and non-staining
WHO approved
MODE OF ACTION :
It is non-systemic insecticide with contact & Stomach action. It acts on very low dose.
DOSAGE :
10-20ml/1 lit of water to cover 50sq. mt area
PRESENTATION :