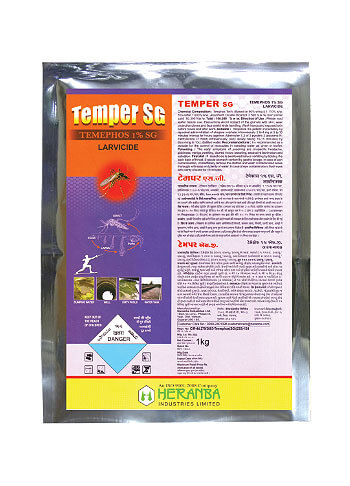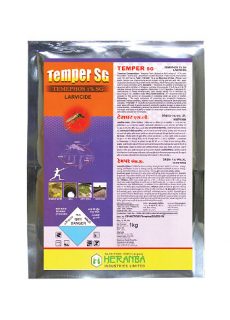 Trade Name :
Description :
TEMPER SG is the safest mosquito larvicide that is highly effective against larvae of all species of mosquito. It can be used in a variety of breeding sites i.e. in patable clean water to highly polluted water. It contains 1% Temephos, an organophosphate group of insecticides, as an active ingredient.
TEMPER SG is safe to human and other non-target animals.
MODE OF ACTION :
TEMPER SG produces sign & symptoms typical of cholinesterase exposure, but mortality does not occur unless very large dose of the compound is administered.
TEMPER SG acts as a contain poison. Once applied to breeding site, it spreads within the water body and stays effective for one week.
DOSAGE :
| | | |
| --- | --- | --- |
| Clean water | : | 5-10 Kg/hectare |
| Moderately Polluted water | : | 10-20 Kg/hectare |
| Highly Polluted water | : | 20-50 Kg/hectare |
PRESENTATION :