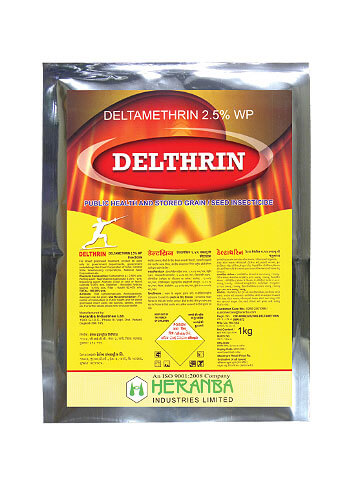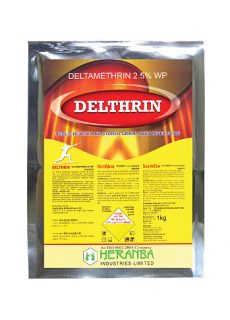 Trade Name :
description :
Delthri is high performance synthetic pyrethroid used for Indoor Residual Spray(IRS) for Mosquitos,Files and Cockroaches as well as Effective against Stored Grain Pest i.e. Weevils,Beetles,Moths etc.
FEATURE :
Good chemical stability
Certified with BIS (ISI Mark) and WHO approved
MODE OF ACTION :
Non systemic insecticide with contact and stomach action. Fast acting.
DOSAGE :
For Indoor Residual Spray(IRS)
25-50 gms of formulation in 1.5-2.5 ltr of water.
For Stored Grain Pest.
120 gm of delthrin is to be thoroughly mixed in 3 ltr of water to be covered 100sq.m area
PRESENTATION :