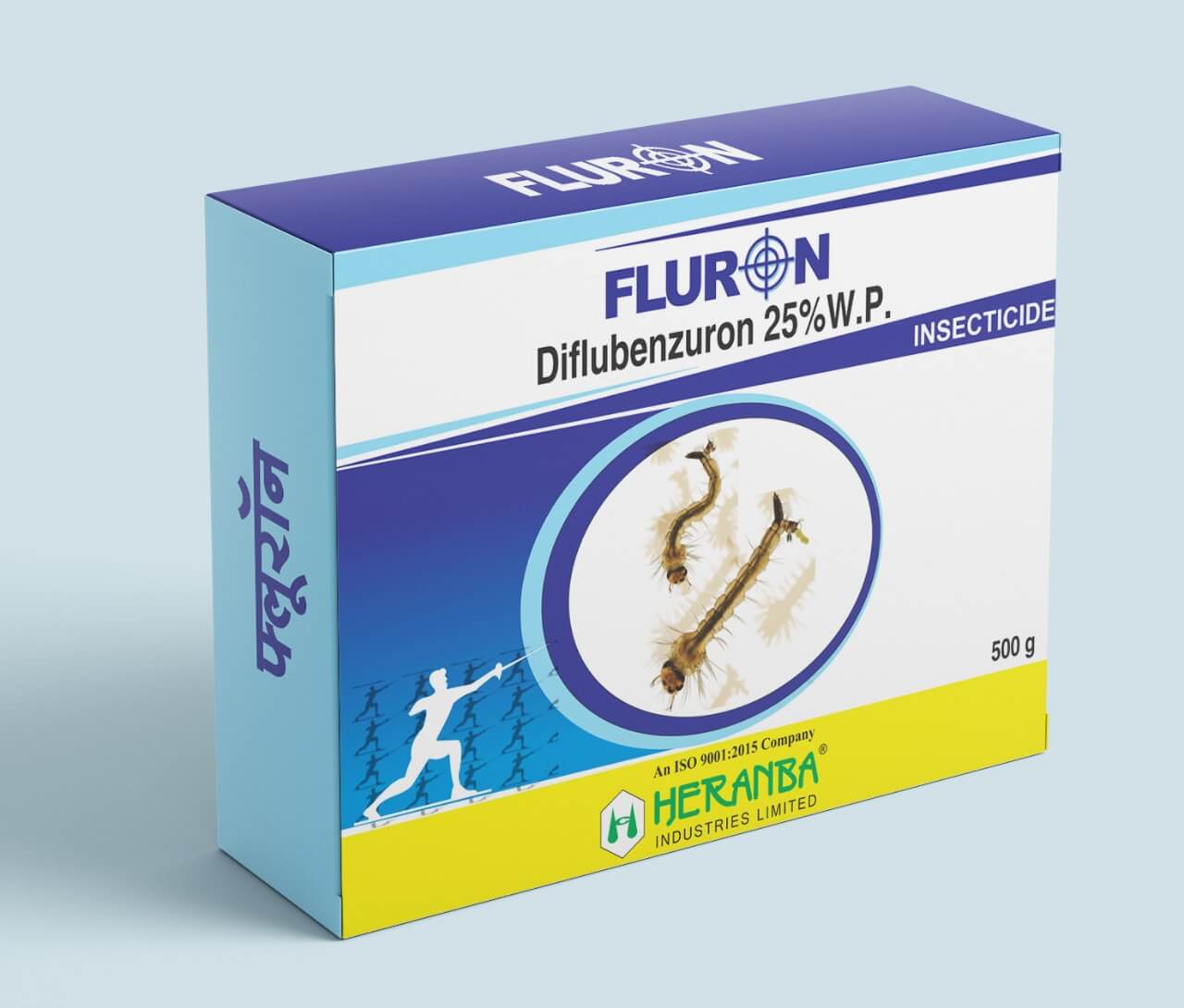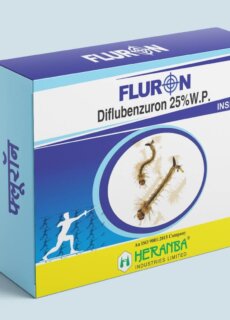 Trade Name :
Description :
Fluron contains Diflubenzuron 25 WP is an insect growth regulator.
Fluron is recommended for the control of all types of mosquito larvae's and also against house fly maggots.
FEATURES :
Comparatively Safe to Non Target Organisms.
Nontoxic towards fish and mammals
Easily degraded in soil and water
Low environment impact.
Approved by NVBDCP.
MODE OF ACTION :
Fluron involves inhibiting the production of chitin which is used by an insect to build its exoskeleton It triggers insect larvae to molt early without a properly formed exoskeleton, resulting in the death of the larva
DOSAGE :
Clear Surface water-10-20 Gm /10 Ltr of water
Polluted Surface Water-20-40 Gm/10 Ltr of water
Sewage Pits, Soak pits, Latrines & Septic Tanks -4 Gm/ 10L of water
PRESENTATION :