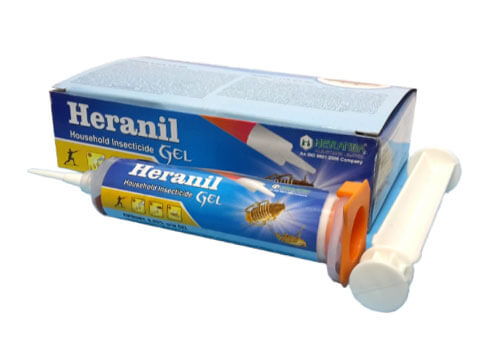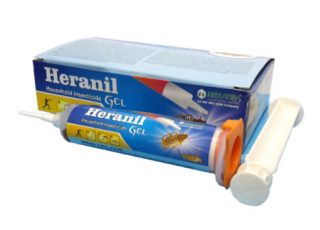 Trade Name :
description :
Heranil Gel is a household insecticide gel for control of American and German cockroaches. The products is safe for use in sensitive areas and around non target animal.
FEATURE :
Gel baits ate attractive to most cockroach species
Safe and easy to use products.
RTU product.
Highly effective on cockroaches.
MODE OF ACTION :
RECOMMENDED PREMISES :
All Commercial and Residential premises i.e Hospitality Industries, Hospitals, Warehouses, Factories, Food handling areas, Tex tile industries, Kitchen, Corporate offices etc.
DOSAGE :
For German Cockroaches should be 0.25-0.50 g/m2
For American Cockroaches should be 0.50-1.00 g/m2
PRESENTATION :