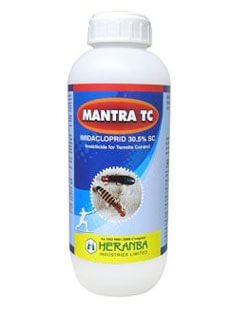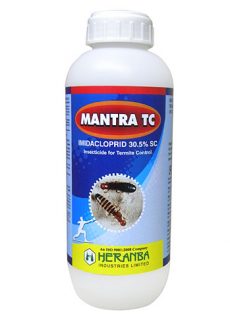 Trade Name :
description :
MANTRA TC is a new generation systemic and contact insecticide which is very effective for pre and post construction treatment against Termites.
FEATURE :
Odorless & low toxic toward People & Pests.
Can be used both Pre & Post construction.
Ability to spread in all direction of soil ensuring thorough soil coverage.
MODE OF ACTION :
Systemic insecticide with contact & stomach action.
DOSAGE :
2.1 ml/1 lit of water for the control of termite (for both Pre & Post Construction)
PRESENTATION :