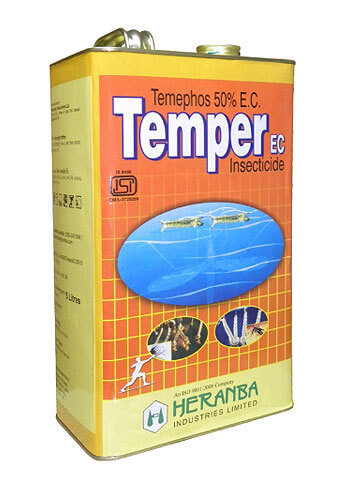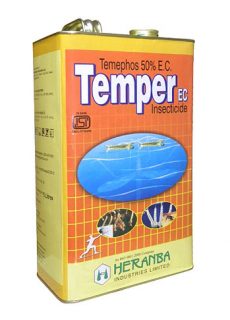 Trade Name :
description :
Temper EC is organophosphate insecticides which is very effective for the control of mosquito's larvae. It is widely use in public health program.
FEATURE :
Quick action
Low toxicity to water species and mammals.
It controls larvae of Anopheles,Culex and Aedes and dramatically reduces mosquitos population, in treated areas.
Enviromental friendly larvicied.
Certified with BIS (ISI Mark)
MODE OF ACTION :
It affects the central nervous system through inhibition of cholinesterase.In larva, this results in death before reaching the adult stage.
DOSAGE :
Clear Water- 2.5 – 5 ml/10 ltr of water.
Moderately polluted water- 7.5 – 10 ml/10 ltr of water.
Highly polluted water-12.5 – 20ml/10ltr of water.
PRESENTATION :